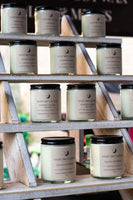 NIGHT SKY CANDLES
Our candles and melts are made with all natural soy wax and poured by hand in small batches. 
We are passionate about what we do, and take pride in using only the highest quality of ingredients and materials. 
We focus on offering a variety of scents that are specially crafted for every season of the year.  
SHOP NOW